Electric or Manual Recliner Repairs, Faults and Parts
Servicing Kent, Surrey, Sussex and parts of London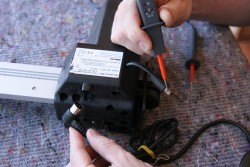 Home Comforts in Kent do a large variety of recliner furniture repairs, whether it be a broken manual pull cable, or an electric recliner that has simply stopped working.
Our upholsterers carry testing equipment and spare parts, but also have large stocks at our workshops, of many of the standard electric motors, transformers and switches and power leads to get your favourite recliner chair working again!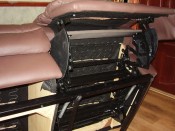 Often when we do our site repairs we can arrange to fit new seat foams to the chairs to restore furniture back to a like-new feel, with our range of seat density options to suit all preferences.
Home Comforts in Kentů a one stop solution for all your sofa, chair and furniture needs!